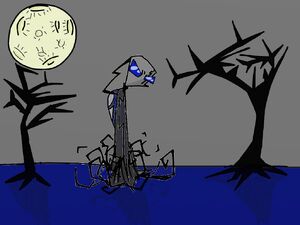 Happy Halloween, members of the Irken Empire! Now is the time to get free edible polysaccharide treats (candies) and terrify the populous! If you see yourself as one that is too old to "Trick or Treat," do like me: stay home and scare trick or treaters out of their cheaply made latex pants! Why children are so afraid of huge pink gorillas I cannot say, but it has worked so far! But seriously, have some fun.
Get to it, members of the Irken Empire, and may stinky old adults shower you with candy this night of All Hallow's Eve!
Ad blocker interference detected!
Wikia is a free-to-use site that makes money from advertising. We have a modified experience for viewers using ad blockers

Wikia is not accessible if you've made further modifications. Remove the custom ad blocker rule(s) and the page will load as expected.