Skittlez barged into the room, bringing in a nun sort-of outfit. She was wearing a gothic lolita dress, covered in plaid. " What do you want?"
" It's Halloween and I"M gonna' dress you up!" The next part was a blurr and all I saw was Zim, facing the wall. I looked down after the rush, only to see I was wearing the ugly nun dress.
"AGHHH!!!" Pd came in with a gypsy outfit.
"LET'S GO TRICK OR TREATING!" they said and then they dragged me out of the house.
" I hate you guys."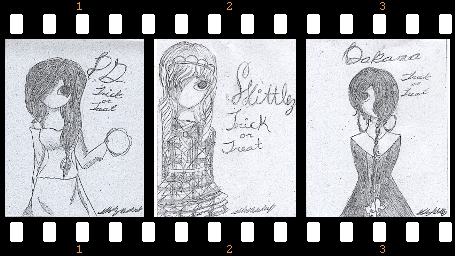 Ad blocker interference detected!
Wikia is a free-to-use site that makes money from advertising. We have a modified experience for viewers using ad blockers

Wikia is not accessible if you've made further modifications. Remove the custom ad blocker rule(s) and the page will load as expected.