The Negaverse

Location

right beside our own universe

Inhabitants

anti versions of every species

Ruler

Emperor Morgoth

Governing Body

Morgoth's Universal Empire

Hostile

yes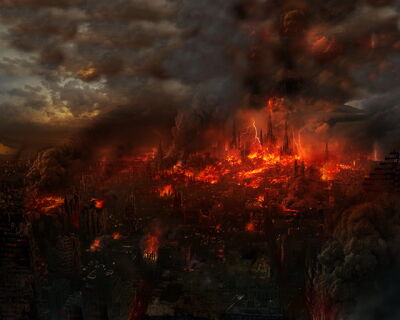 The Negaverse is a universe of absolute evil. It is also the single most feared place in the Multiverse.
The history is largely similar to that of Z-14 except that the opposite of everything that happened in the universe happened in the Negaverse.
The Negaverse's society is permanently chaotic and destructive, leading some to beleive the acting ruler is an anarchist.
The Negaverse is ruled by Emperor Morgoth, who is beleived and near proven to be the devil himself.
Ad blocker interference detected!
Wikia is a free-to-use site that makes money from advertising. We have a modified experience for viewers using ad blockers

Wikia is not accessible if you've made further modifications. Remove the custom ad blocker rule(s) and the page will load as expected.