TVopia was a planet for free roam but is now an Irken TV Store Planet. It was taken over by Invader Doobla on the night of January 14, 2011. The species TVopias were made extinct two days later by the Irken Creatures Extinction Squad (ICES for short). They looked like humans, but had TVs for heads. To entertain themselves they would be "turned on" and imitate what was happening on their TV heads. They had a president that escaped January 15, 2011, but was tracked down the next day.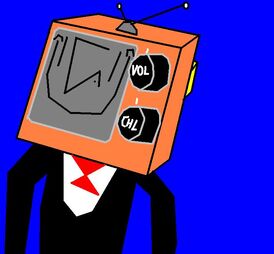 After TVopia
Edit
As soon as all the TVopias were ratted out, they started to take their heads and use them as TVs. In other words, they took the planet and made a Giant TV store out of it.
Ad blocker interference detected!
Wikia is a free-to-use site that makes money from advertising. We have a modified experience for viewers using ad blockers

Wikia is not accessible if you've made further modifications. Remove the custom ad blocker rule(s) and the page will load as expected.